Туристический порт о.Родос
RHODES TOURİST PORT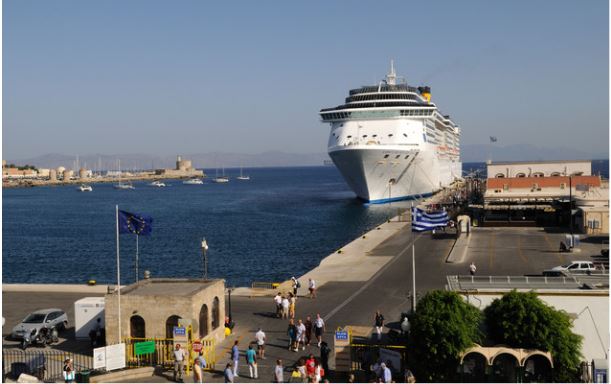 Ferries dock at Rhodes Tourist Port. port is situated in the town center and located right outside the old town area's ramparts. 

check-in kiosk which is located right next to the taxicab station and collect your boarding cards. Authorities will not allow passengers to go through passport control without having a boarding card.

There is a taxicab station in the port. It takes about 30 minutes to get to the airport by a taxi from the port. Taxi fares are around 25 EURO this year. There is also a shuttle bus service from the airport to Rhodes commercial harbour. 

İMPORTANT İNFORMATİON ; You must be at the Rodos Tourist Port 1 hour before the departure time.

Rhodes Port GPS coordinates:
36° 26' 43" N, 28° 13' 55" E